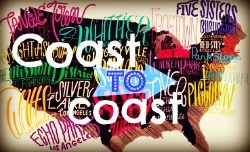 So I was playing on blogger this evening and found a great idea through
this blog
(attempting my first link in a blog) and trying to connect with other people your area that may also blog. I was checking out the "pin-point" map and realized that five bloggers in state of Georgia that follow that one particular blog and hopefully I will be the sixth on her map.
After reading so many blogs about all the wonderful people bloggers have met through travels and or just became friends by reading each others life stories, I thought wow I wish I knew more people in my area that blogged. My friend Bridget was the one that peaked my interest in blogging last summer when she told me about meet-up and swaps she does with some of the girls. It took me about four more months after her and I talking about the whole blogging process to actually sit down, create one, and post my first "blog". I am hoping that maybe I will be able to participate in swaps, meet-ups and or anything else a "blogging family" may do.
Hope my three post today have not bored people to death!!
-LA!