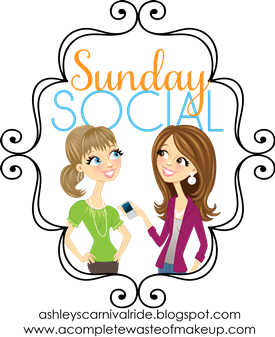 Again on Sunday I am linking up with
Neely
and
Ashley
for one of my favorite link-ups that I have taken part in since I have started blogging. This Sunday the questions are about Television. TV is such a guilty pleasure for me and I know I watch way to much!
Favorite TV show of the past:
Some of my past favorites are:
Desperate Housewives, Sex in the City, 24, Beverly Hills 90210 (original cast 1990-2000), Gilmore Girls, Save by the Bell, TRL (Total Request Live), Greek (abc family), The Hills, Laguna Beach, Daria and Making the Band (the original season with O-town). I am sure that I am dating myself with some of these shows.
Favorite TV show currently:
Once again I can not pick one: But the shows I have to watch and not DVR are:
Criminal Minds
(my world stops for that show), Bones, American Ninja Warrior, Glee, Pretty Little Liars, True Blood, Big Bang Theory,
Newsroom, Chopped, and Girls
Which Reality Show would you NEVER do?
Probably Survivor. I do not think that I would make it out in the wilderness and American Ninja Warrior (Bryan and I's favorite new show)
Which Reality Show would you LOVE to do?
Amazing Race with my mom (she a flight attendant and flies international flight's and she is great getting around new cities and reading maps) and when I was younger I really wanted to be on the real world of MTV
TV personality/character that you feel is most like you?
A few of my friends would say Jess from New Girl or Lauren Conrad on Laguna Beach when I was in college. For Jess, I lived with two boys, I am kind of nerdy, and (before I met Bryan) I have always been a little social awkward around men and when I am not feeling in my element. And LC, my last few years in college kind of reminded me of Laguna Beach/The Hills with some of the drama I went through. I was pretty convinced that MTV should of taped a reality show called "The Boro" and followed me from my 4th-6th year of college.
And I would say right now a little bit of a mix between Max Black and Caroline Channing from 2 Broke Girls. I like to think that I
have the sarcasm, rude and crude humor of Max and the life/social skills of Caroline.
Which TV Character would you want to date?
Agent Spencer Reid (Matthew Gray Gubler)
, Bill Compton (Stephen Moyer) and or Eric Northman (Alexander Skarsgard)
I hope that everyone is having a great Sunday and is enjoying a the link up. Can not wait to read everyone else's responses.